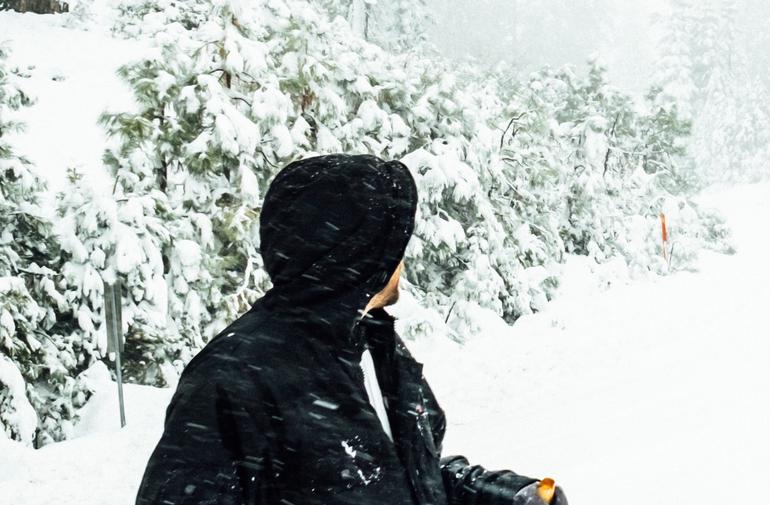 Faculty of Change 2019 Predictions Recap
We Beat Deloitte!
2019 was an incredible year. Trends that we have been watching for years started to elevate from discussions to action. Bright lights of hope for positive social change emerged where least expected, from the streets of Hong Kong to an elementary school in Stockholm, Sweden.
While our small predictions may feel insignificant in light of all the global change we are experiencing, we feel there is a value in understanding how people will be living.
The climates they live in and the tools that surround them will always be in flux. What is important when trying to understand real people is how they will respond to those changes.
A favourite metaphor is the skateboarder. The art in the sport is how they respond to the urban condition. They don't place the bench or move the planter. Rather, they make art from what they have. Let's review how we thought people would be making art from the global condition.
So how did we do last year? With a total of 10 predictions, we got 7 correct enough to be useful. That is a fantastic 70%…LUCKY 7s! Compared with 40% for Deloitte's 2019 TMT Predictions, we did pretty well.
While it is important to judge us on the success of the insights we give away for free, a more important metric is the value of the insights we have generated for clients over the past 12 months. If you would like to hear more about those, reach out.
The Return of Punk — CORRECT
With Iggy Pop releasing a new album and the punk influence clear in Walter Van Beirendonck's latest runways shows, punk is slowly coming back. The major echoes on this are likely to be felt in 2020. What is interesting is that the traditional anarchist impulse to upheaval (seen in the original punk movement, or Occupy Wall Street), has largely transitioned to the mainstream. Either with traditional pro-democracy protests in places like Iran (which has a well established Heavy Metal scene) and Hong Kong or the growing number of people comfortable in calling themselves socialists, communists, or anarchic syndicalists (which happens to be the defining governing style of Faculty of Change).
The Honda Civic Phase of Crypto — WRONG
I am never making a crypto prediction ever again. People just are not using crypto, or even blockchains. There was a slew of recent attempts to tokenize real estate finance that have failed. Just another in a long line of examples of failed utility for distributed ledger technology.
The Rise of Brutalism — CORRECT
It was surprising to see the year go byb without any major exhibitions on Brutalism or its most famous practitioners. While released in 2018, Phaidon's Atlas of Brutalist Architecture helped to catalyze movements to save these often under-appreciated buildings. Groups like #SOSBRUTALISM have done a great job in bringing attention to the world's threatened examples. Because the building methods are so inefficient and expensive, it was unlikely we would see any new Brutalist buildings in 2019. Rather, people continue to be attracted to their unwieldy nature. Because they are so difficult to renovate or destroy, Brutalist buildings remain as unfettered expressions of a craftperson's skill.
Marijuana in Your Local Farmer's Market — CORRECT
This was an easy one to get right. Over the past decade, if there is a successful CPG product, there is a successful organic version of it. While local distribution and consumers developing direct farm/grower relationships are still a regulatory impossibility, organic cannabis is widely available at retail all across North America.
Your First Electric Vehicle Will Be a Scooter — CORRECT
While we got the trendline right, we did not see the rise and fall of scooters happening in the same year. Consumers discovered that scooters have an average life of less than three months and lead to a considerable amount of e-waste. Initial excitement led to disillusionment. Growth and financing in the space has stalled and 2020 will be a make-or-break year. We do continue to see high usage in cities all over the world, from Paris to Lisbon to Austin, TX. Investors and regulators remain skeptical that there is a business model that makes sense in the space.
From Monogamy to Monogamish — WRONG
We were unable to uncover any signals indicating a heightened acceptance of non-monogamous relationships. There were not even increased portrayals of non-monogamy in popular culture. One possible explanation is that in a time of serious unrest, people seek the comfort of a stable domestic life.
Meet My New Son, Spot! — CORRECT
While humans have been making the journey from domestication OF pets to domestication BY pets for years, 2019 saw a massive rise in the personification of domestic animals. Contributing societal factors include delays in marriage and child-bearing, and the resiliency of discretionary incomes. Some confirming signals include huge growth in the single-ingredient pet treat category. Human-grade pet food is everywhere. JustFoodforDogs opened a production kitchen inside the Union Square NY Petco. There has also been a growth in the vitamins and supplements categories for pets. Most tellingly, animals have not been left out of the alternative protein trend.
The End of Packaging — CORRECT
2019 will be remembered as the year where the end of packaging began. While still heavily embedded in our supply chains (and lives), you are beginning to see movement to reduce or eliminate packaging and single use plastics. Athena is a coalition of environmental, labour and immigration groups taking on Amazon's practices in this domain. Companies are reaching deeper into their supply chains to enact meaningful changes, and many beyond the likes of Patagonia are forcing action. The LCBO in Ontario is making movements to reduce the use of glass in wine packaging to reduce the impact of shipping. Package-free stores can be found in most cities. Korean e-commerce giant Coupang offers packageless delivery options.
Rediscovering Female Painters — CORRECT
The Hilma Af Klint exhibition was one of the best attended ever at the Guggenheim. The Lee Krasner retrospective at the Barbican in London helped the artist step out of her husband Jackson Pollack's shadow and be recognized on her own merits. The Baltimore Museum of Art has made a commitment to only acquiring works by female artists. Michaleen Thomas and her inclusive approach is garnering her exhibits all over the world (including at the AGO). We are very excited to see where this goes in 2020.
The End of Alternating Current — WRONG
The anticipated response to climate change of a reduction in energy consumption has not happened. Rather, if anything, energy usage has increased. Supported by rising efficiency of green energy solutions (including being cheaper than coal), as well as a renewed interest in nuclear power generation, there is a movement towards increased energy consumption. This is not troubling because advancements in distributed storage and smart grids will increase to improve the efficiency of the current system, allowing more watts to be put to use as opposed to wasted in transmission.
Faculty of Change is a Toronto-based global strategy consultancy that works with companies to understand the change happening to their industries, and create strategies and solutions that take advantage of the opportunities change creates. If you would like to make change, let us know.