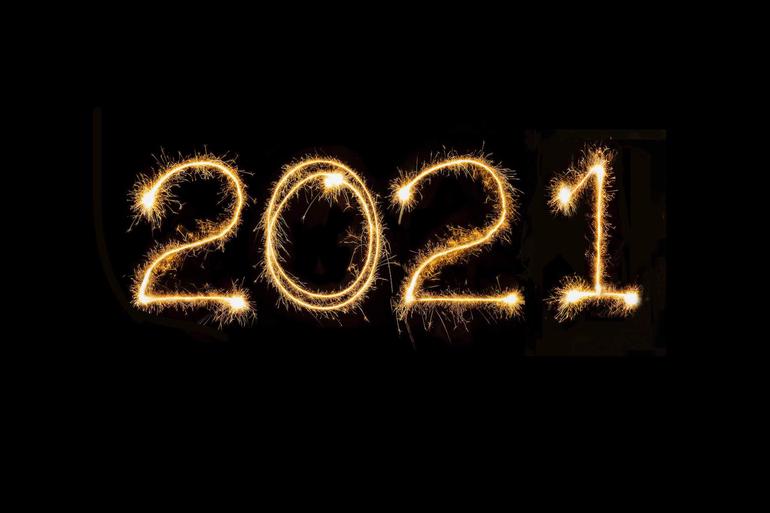 Faculty of Change 2021 Predictions
2021 Themes to Help You Prepare for Change
Welcome to Faculty of Change's 2021 Predictions! This is an annual ritual where we share some of the emerging themes that are going to shape human behaviour and culture in the year ahead. You can check out our 2020 predictions (88% accurate) and 2019 predictions (70% accurate). And the full recap of how we did with our 2020 predictions.
This year, our themes span from family, friends and retail, to relationships, urbanism and, of course, a vegetable-oriented hot take. As always, the focus is on the why of the trend, not the what. Trends are tough to call, but the underlying socio-economic waves are much easier to surf.
A note before we get started
COVID-19 has fundamentally changed society, laying bare the inequality and other challenges we all face going forward. We are not looking to dismiss the loss of life, crippling isolation and collective and individual trauma the pandemic has caused, but for our analysis we will be excluding COVID predictions. We have done our thinking on COVID in our Next Normal zines. Here, we focus on other areas, in which we have higher certainty, that will also impact your business.
The Decline of First Cities
Much has been said about the growth of remote work. We do not need to repeat it here. The only question up for debate is the impact. Will 20% of the white collar workforce never go back to the office, or will it be 60%?
To us, the most fascinating second-order impact is the end of the "First City." First Cities were places where ambitious youth flocked to get their first "real" job. Cities like New York, London, Toronto, and SF have traditionally swelled with recent grads that had to relocate to achieve their dreams. With the rise of remote, that will no longer need to be the case for many. You can start as a PM at Shopify if you live in Edmonton, or get your first job in finance from Minnesota. With their salary going further (and the growing burden of student debt), many recent grads will choose to "stay home."
Alternatively, they will choose to continue the communal life of college in smaller communities. Startups like Cul De Sac are looking to develop self-contained rental communities that reflect this desire. We will also begin to see communities of interest and affinity (similar to the communes of yore, with very different politics) rising up. Think of this as the continuation of the drop-ship communities of Bali or traditional art communities in places like Marfa, New Mexico and Josuha Tree.
It's Squash Season, All Season
Right under our noses, there has been a technological renaissance going on in squash cultivation. New hybrids, increasing availability and distribution of heritage seeds and breeds, and widespread recognition that spaghetti squash is gross are transforming the vegetable section. For too long, consumer squashes have been limited by the concerns of commercial production. Squashes were bred or chosen for their yield (flesh-to-skin-to-seed ratio). Think of how often you see butternut squash on menus, vs. Kabocha.
Two varieties highlight the changes: Koginut and Delicata. Koginut was popularized by Dan Barber (of Blue Hill Barns fame) and his Row 7 Seed Company, which has a commitment to breed for flavour vs. size. The salad chain Sweetgreen agreed to pre-buy 100,000 seeds before production was finalized, and we all benefit from a squash that has silky, tender, and creamy consistency when cooked, with a nutty flavor featuring notes of citrus and vanilla.
Expect to see more widespread availability of Delicata squash prepared onion-ring style. First popularized at Fuku, David Chang's fast casual extension of his Momofuku empire, squash rings are the wake up call your average onion ring needed to try harder.
Cooking Is the New Commute
Inspired by the high-end UK grocery chain Waitrose, we think that people will continue to replace commuting with other mental breaks. For many, this has been the act of cooking. Be it breakfast, lunch or dinner, the average home kitchen has seen more use in the past 10 months than it has since the 50s.
From "the only pan you need" to more Instagram-oriented ingredient packaging (see Omsom), kitchens are taking on new roles. Being able to divide work and home has been important to mental health, particularly for people living in small spaces. With the absence of travel as a form of exploration, people will continue to seek out at-home culinary experiences as a way to experience the world outside, with a sense of safety and control.
In 2020, people who could created new 'work' spaces in the home. This intensified the 'work' aspect of their living space. With increasing burn out and frustration, we'll now see people creating more 'home,', starting with the kitchen. Expect to see a long-term shift in how food is shopped for, prepared, and consumed. From an increase in partly-prepared food delivery to new ingredient types and exploration, people will have more time in the kitchen.
It Takes a…Pod?
The learning pod phenomenon has primarily been adopted by urban middle- and upper-class families, where groups of families get together and either hire someone to supervise their childrens' at-home learning or take turns doing the same. As a response to COVID, these pods sought to reduce the risk of exposure to the disease (by avoiding schools) and provide socialization for both the children and their parents. For context on the scope of this, the largest Facebook group for "Pod Moms'' has over 40,000 members.
Our original take on this was that the rise of these pods would lead to a wider adoption of polyamorous relationships. With groups like this spending more time together and creating interdependent webs of child care, it seems like a natural expansion.
The more likely outcome is an increasing normalization of non-nuclear family structures. David Brooks famously referred to nuclear families as a "mistake." As a construct, they are uniquely western. Non-western cultures have long had concepts and roles for extended kin. The western rejection of these extended families largely matched with the urbanization of the early 1900s.
Larger family structures have considerable benefits to both socialization and the ease of upbringing. We expect that once families get exposed to them, it will be tough to return to an isolationist orientation. Think of all those heartwarming stories of neighbourhood line dancing clubs or mutual aid societies. Will people just go back to "being busy" and drop activities that provided them such a profound sense of meaning? Some, but not all.
The Return of Friends
By friends, we mean the people in your life, not the TV show (which will be leaving Netflix at the end of 2020 and hopefully putting an end to the Zommer fascination with it). Movement to remote work and the shift in the workplace as a second space will change how people make friends, and how they keep them.
Consider that new grad, who would move to their first city, and meet their first friends at the office. With offices being moved to collaboration zones and work being done at home, how will those friendships form? How will those friendships be maintained?
(Aside: Moses Znaimer is famously credited with popularizing Zoomer as a term for active, well seniors. The majority of the online populace understands Zoomer to refer to a Gen Z member displaying characteristic Gen Z habits. Time really is a flat circle).
Friendships will become much more considered constructs. Tools like the "group chat" and scheduled in-person interactions will become more important. Expect the entertainment options available to people to change to adapt. Could we see the return of the bowling alley? It is not impossible. People will be looking for ways to spend meaningful times with their friends outside of their homes and our urban fabrics will prosper.
Gone to the Dogs
In Canada alone, the ranks of pet owners have swelled by almost 3.5 million since the start of the pandemic. Over 55% of Canadians now own pets, the majority cats and dogs. These animals will not disappear when the virus does. As such, pets are going to increasingly become a factor in the lives of both pet owners and non-owners.
Traditional manifestations of this include increased spending on pet food and pet accessories. Dressing up your pet continues to be a popular TikTok subgenre. Zooming out though, how will this fit into larger societal trends like delayed fertility and increased acceptance of suburban lifestyles? Will dogs be the driver to move to the suburbs that kids once were? "We just want a place with a backyard for them to run around."
There is also something inherently unchallenging about "pet content." Of the top 20 TikToks of 2020, 25% were pet-related content (and 60% were dance-related). While people do like to see themselves represented in their content, this preference for cute animals could be driven by a shift towards more "pleasant content." AppleTV's most popular show of 2020 was Ted Lasso, a comedy about a decent man. The Queen's Gambit had similar redemptive themes and was viewed by 63M households, Netflix's largest audience to date for a series. Could we be seeing a rise of kawaii culture outside of Asia?
Expect dog runs and parks to grow increasingly crowded (and social if our other trends play out). As well, the ecommerce revolution will drive more purchasing of niche pet toys and accessories. Start working on your dog's halloween costume now!
The Always-On Infomercial
Does Gen Z even know what an infomercial is? They are familiar with "only three easy payments'' not from George Foreman or Billy Mays, but from Affirm or other Buy Now Pay Later platforms.
But if they don't know now, they will soon. 2021 is the year that shopstreaming goes mainstream. Pioneered by Chinese influencers on Douyin, shopstreaming is shop owners or influencers walking through items that viewers can purchase directly from the stream. A single influencer sold US$145 million worth of lipstick on Singles' Day this year alone. With Facebook including click-to-buy functionality into Instagram Live and Instagram Reels, it is a simple way for influencers to grow their pie and expose their followers to new products. With individuals rarely interacting with linear TV anymore, shopstreaming is the closest they will get to commercials.
As an aside, are direct to consumer products any different from "as seen on TV"? The Only Pot claims to be a 6-in-1 kitchen utensil. Did the Ginsu not "slice, dice and make Julienne Fries?"
Expect other retailers to follow JC Penney's lead and bring shopstreaming to North America. With staff often stuck at home, stores have some of their best sales and clienteling talent ready and waiting to get started.
Visitors from Another Planet
With everything going on down here in 2020, we ignored everything going on up there. 2020 was a big year for space and its effects will start to meaningfully penetrate culture in 2021. On the cultural side, the artist Tom Sachs' collaboration with Nike, the Mars Yard Shoe, regularly sells for over $5,000 and there will be a new addition next year. Companies as varied as Balenciaga and H&M released collaborations with NASA.
One of 2020's most shocking developments was the mainstreaming of UFOs. The New York Times reported on secret intelligence briefings "for intelligence officials, aerospace executives and Congressional staff on reported UFO crashes and retrieved materials" combined with declassified videos of unidentified objects and accompanying testimony by naval pilots. Aliens are everywhere, with the head of the Israeli space force saying he has spoken to "The Galactic Federation," and rumours that Henry Kissinger himself was taken to watch an alien autopsy.
Practically, this feels like an extension of the fracturing of societal consensus on everything: the role of the state, are hot dogs sandwiches, are we alone in the universe. With the continued mainstreaming and legalization of psychedelics, expect 2021 to get excited by art and thinking that skews on the wild side of the mild-to-wild spectrum. Hygge is over.
Vacation Shame
There is no denying the impact that the last year has had on travel and hospitality. With restrictions, changes, costs and challenges associated with vacations notwithstanding, many are missing the escape, relaxation, and optimism that travel brings. Not to mention the instant validation that comes from likes and comments on fabulous escapades.
In 2020, we saw notable celebrities catching flack for renting out private islands for 200 of their closest friends. Since us normals can't charter private planes, it will be a long time before Instagrammable vacations are back to crowding our stories and feeds in the way they used to. That is not to say vacations won't happen, they'll just be fraught with different emotions.
At the risk of losing friends or causing familial rifts, we predict vacationers will get away quietly in 2021, taking snaps that will never see the light of social media, and carrying their vacation shame silently. Others who travel and can't resist the lure of likes will post their adventures anyway, only to be met with direct or indirect shaming in the form of less likes, or comments about irresponsible behaviour. Even those who stayed on their couches will be affected, thinking twice before liking the clinking cocktails or scenic sunsets in faraway places for fear of what it condones.
Either way, expect the #goodvibesonly typically associated with vacationing/posting to be replaced with something new and darker.
Purposeful Recovery
Businesses of Purpose have always been on the edge of breaking through. 2021 will finally see that change cemented. With the World Economic Forum pushing "the Great Reset" and every consulting firm advising on the "New Normal," there is a fundamental acknowledgement that the old ways no longer work and we need to heal. Injury can produce an opportunity to build greater physical strength and mental toughness. No one knows this better than professional athletes who spend half (or more) of their time recovering.
2021 will be about laying the groundwork for a more purposeful and positive future. Leading companies and individuals will recognize our collective need to heal and make careful and considerate moves to rebuild, regenerate and renew, based on empathy and understanding. This is not about a return to normal, but about becoming stronger than before.
Companies like Annie's, the mac 'n' cheese maker and iconic sub-brand of 154-year-old General Mills, is dedicating itself to climate positivity—going beyond carbon neutral—with regenerative farming practices that sequester carbon and enrich the soil, leaving the earth more fertile. Similarly, Zappos Adaptive is creating footwear for a more adaptive and inclusive society, working with fashion brands to better meet the needs of individuals with disabilities, and not just the needs of the richest customer segments.
We expect consumers in 2021 to hold companies accountable by gravitating to products and services that create net positive footprints. Expect to see an unprecedented number of companies make commitments to new practices and processes, and for the Business Roundtable to lobby for B-Corp certification as a regulatory requirement.
Conclusions
2021 will be a year like no other, but yet so similar to some we have known before. All elements of society and culture continue to behave like pendulums, swinging at their own speeds and positions. Key drivers of behaviour in 2021 will be responses to what people have gone through in 2020 and since they were born. Signs suggest re-normalizing of tighter connections between people, both IRL and online. Desires for "authentic experiences'' will be tempered by a need for escapism and explorations of the possible.
While the future is not knowable (see 2020), the range of possible futures is. We have an understanding of what the poles are and all that is left is to determine where we land on that continuum. Hopefully the themes we shared will help you shape your thinking for 2021 and years to come!