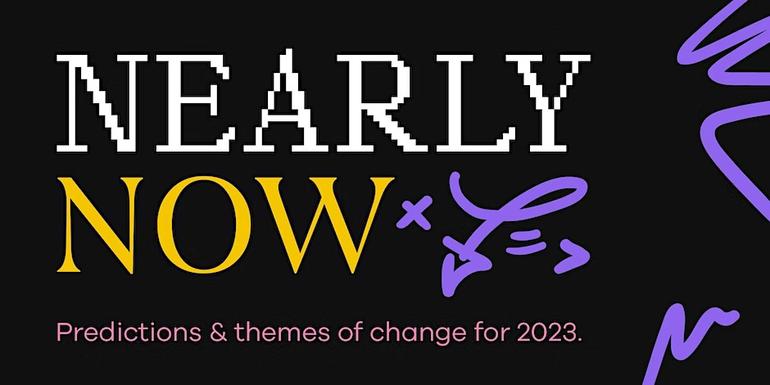 2023 Predictions – Nearly Now
Ten important themes of change for 2023 to plan for and understand. Shift your thinking on AI, the climate, youth culture, pizza crust and more.
Download the full PDF report. Or watch the video, below.
In this year's edition of our annual ritual, we reviewed thousands of signals, canvased hundreds of communities, and after dozens of discussions and pivots distilled a year's worth of thinking into 10 themes. These predictions will help you make sense of the change that will happen in 2023. 
While we cover topics in the popular zeitgeist (AI, youth culture, polarization, pizza crust), we do so with our unique lens to give our community a springboard for action in the year ahead.
Developed and presented by the combination of Faculty of Change & OneMethod.
If you would like a private briefing or think your team could benefit from a workshop to plan for the future, get in touch or book a call to connect.